Great Wall energy and chemical plant parking did not promote the market price of vinyl acetate, and began to lower market prices in mid-April. Optimistic expectations weakened, and uncertainty in the outlook market increased.
At the beginning of April, Great Wall Energy and Chemical Company's 450,000 tons/year vinyl acetate plant was on schedule for overhaul for more than 40 days. The market supply is expected to reduce significantly. According to the law, the vinyl acetate market will have a greater probability of rising. However, the current market sentiment is like a weak turn, and the uncertainty in the market outlook has increased.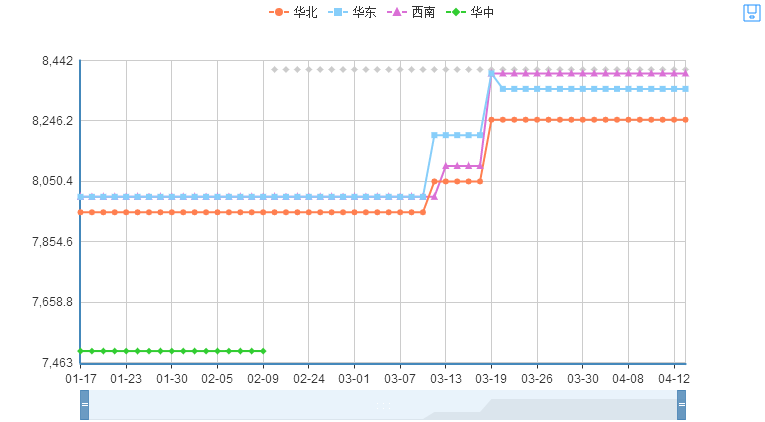 First, on the domestic supply side, although Great Wall Energy and chemical equipment have started planned maintenance, the current factory has an appropriate inventory, and there has been no apparent reduction in the planned amount in April; in mid-March, the manufacturer's price has risen sharply, after which users digest inventory, and new Single purchase is limited, the manufacturer's new single volume is limited, stocks begin to accumulate, stock supply returns to normal, and after the Great Wall shuts down for maintenance, the vinyl acetate market supply has slightly increased.
Secondly,because of the current high price of vinyl acetate, users emotions of high prices appear, in some areas have alternative products have been used. The user's mentality is cautious, and the enthusiasm of middlemen inventory shipments increased.
The low prices in the market during the week increased. Optimistic expectations of the industry weakened. Some users had concerns about price declines. The purchases were cautious and the market was weak. The mainstream manufacturers have the intention of lowering the quotation. The market is waiting for the latest price news guidance. It is expected that the down channel of the vinyl acetate market will soon be opened. Under the fear of falling, the sales pressure of the recent manufacturers will remain serious.